A simple, comprehensive, inexpensive, backoffice system
for architects and engineers
We have a simple aim for Arctechpro. It is to make it the only software (other than CAD) that a small or medium sized architects or engineering practice needs to run its operation.
The system can be used for sharing drawings with the project team, logging time to keep an eye on the profitability of projects, creating & emailing inspection reports while on-site (using the app), document management, invoicing, custom report templates, reporting and many more features.
For those operating in the Republic of Ireland, the system is especially well developed to deal effectively with the BCaR SI(9) regulations and requirements.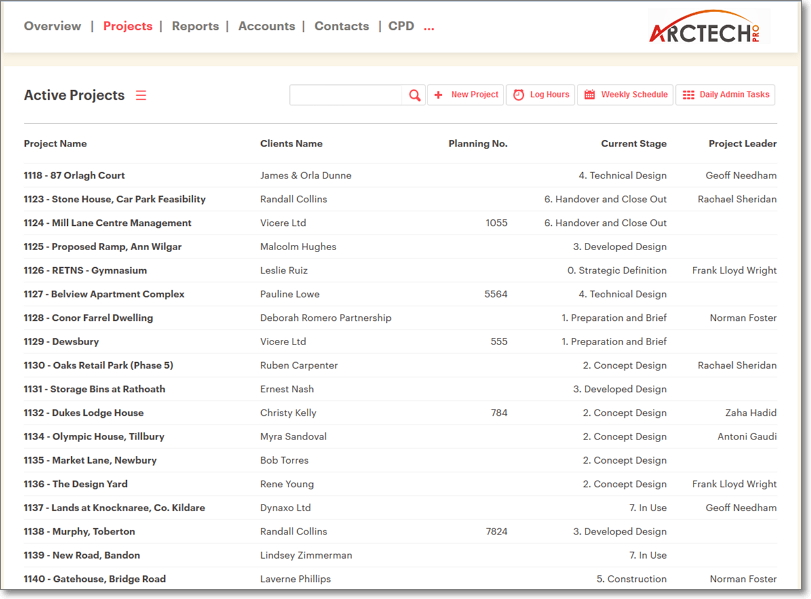 Arctechpro App
The arctechpro app compliments the online system and gives access to drawings, contacts and project information. Using it you can take photos on-site, create a report and email it and when you get back to the office it will have syncronised back to the online system.